R&B College from Belgrade, Serbia, joined the company of the institutions in Serbia which have coat of arms.
Heraldic artist, Nebojša Dikić, created blazon and emblazon for coat of arms of R&B College.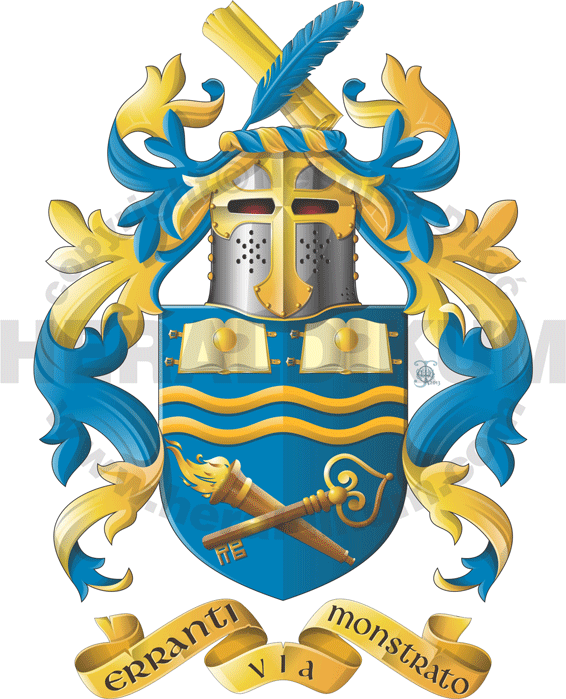 Each element of the mentioned coat of arms bears some symbolism. Book is for learning and knowledge. Two barrulets represents two rivers Sava and Danube in Belgrade, seat of the R&B College. Torch symbolize enlightenment and leadership, and key is for knowledge. Bezants signify money and economy. Quill alludes to writing and gaining knowledge. Scroll is associated with certificate which is the highest point for students at the end of schooling.
Gold (or) is for generosity, and blue (azure) symbolize loyalty.
Motto is in latin: Erranti via monstrato (show the way to one who wanders).
R&B College has been established relatively recently in 2006. Currently, it has a lively academic community of several hundred students and 40 professors and administrative stuff. The academic team in R&B is structured in two departments based around key business disciplines. They have a modern, dynamic outlook and they are dedicated to excellence in teaching.