Municipality of Petrovac from Republika Srpska on 11.07.2011. approved new coat of arms and banner. The Center for Research of Orthodox Monarchism was engaged at this project. Participants in this project were Mr. Nenad Jovanović as herald and Mr. Nebojša Dikić as heraldic artist.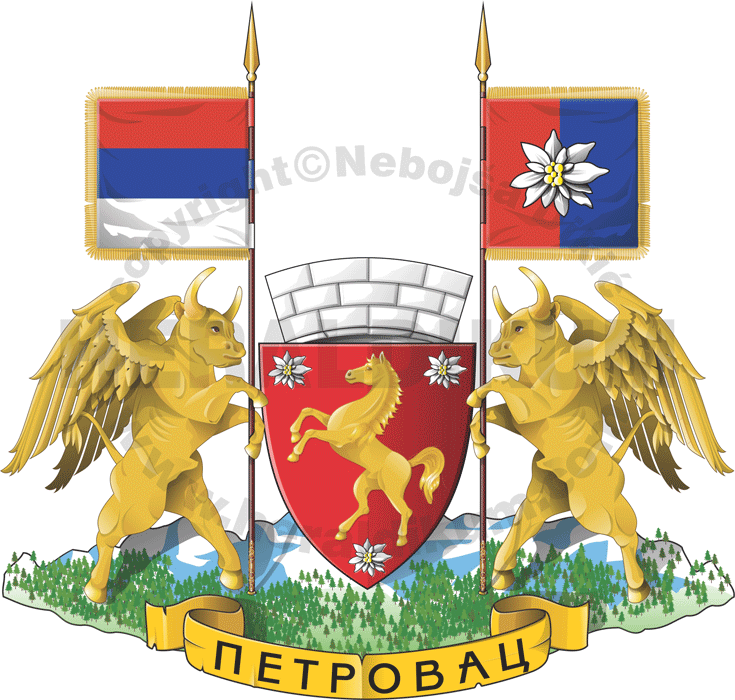 The shield is red like in the medieval serbian heraldry. Golden rampant horse is at the middle of the shield between three flowers of edelweiss as a symbol of exploatation of timber. Gold in heraldry symbolizes eternity, abundance etc. Edelweiss is widespread flower in that area and symbol of local festivities, Holy Trinity.
There are two supporters, gold winged bulls, symbols of St. Luke and agriculture. Bulls are holding banners of Republika Srpska on the right side of the shield and Petrovac on the left side.
Coat of arms of Petrovac is rich with symbols and presents colorful heraldic composition.