Board for heraldry of The Center for Research of Orthodox Monarchism presented a new armiger in the world of heraldry in Serbia. New armiger is Mr. Ognjen Vukajlović from Belgrade, Serbia.
Mr. Nenad Jovanović, herald of our society, created blazon of arms of Mr. Vukajlović.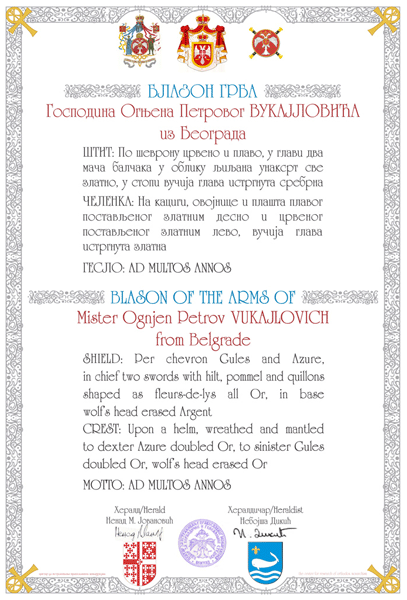 Blazon is bilingual: serbian and english. It is in accordance with heraldic rules and gives armiger possibilities  for registering coat of arms within any relevant institutions of heraldry in the world.
Actual version of coat of arms created Mr. Vukajlović personally with help of Mr. Dikić.