The Board for Heraldic and Genealogical Studies (BHGS) certified coat of arms for Mr. Dragan Stevanović (cert. 005/13) and Mr. Zoran Stevanović (cert. 006/13). These gentlemen are brothers of Mr. Ljubiša Stevanović whose coat of arms BHGS have already certified in Januray 2013.
Newly certified coat of arms of brothers Stevanović follow the initial idea of the arms of Mr. Ljubiša Stevanović and in that manner constitute unique design of coat of arms of family Stevanović.
Mr. Nebojša Dikić, as heraldic artist, and Mr. Nenad M. Jovanović, as heraldist, were involved in this project on behalf of BHGS.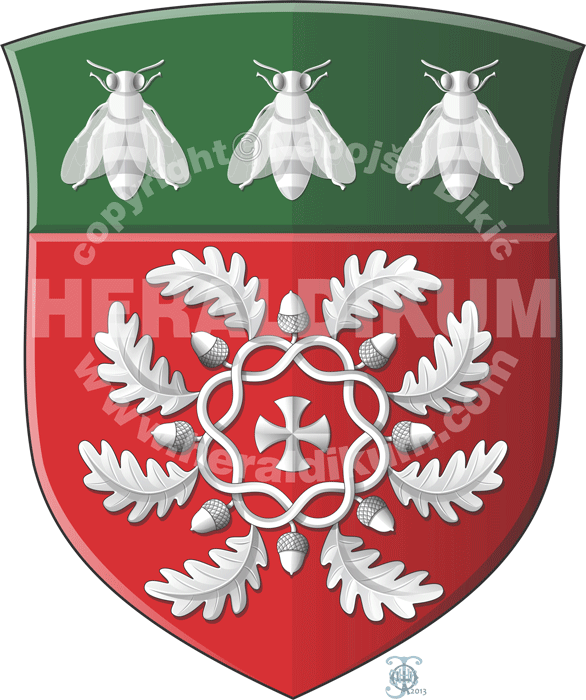 arms of Mr. Dragan Stevanović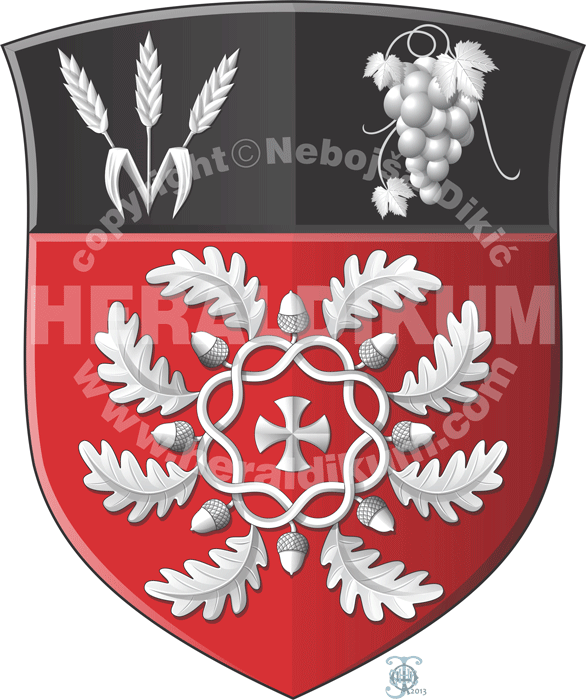 arms of Mr. Zoran Stevanović