Prepared by Nebojša Dikić
A few years ago based on ideas and desires of Mr. Marko Dražić, C.E.O. of "Sky Central Line" company, I drew the initial version of the coat of arms of his company. This year we have finished the solution presented here.
The coat of arms is a simple and entirely appropriate for the presentation of a company.
During the manufacture of arms we were guided by the principles of Serbian heraldic practice and good taste.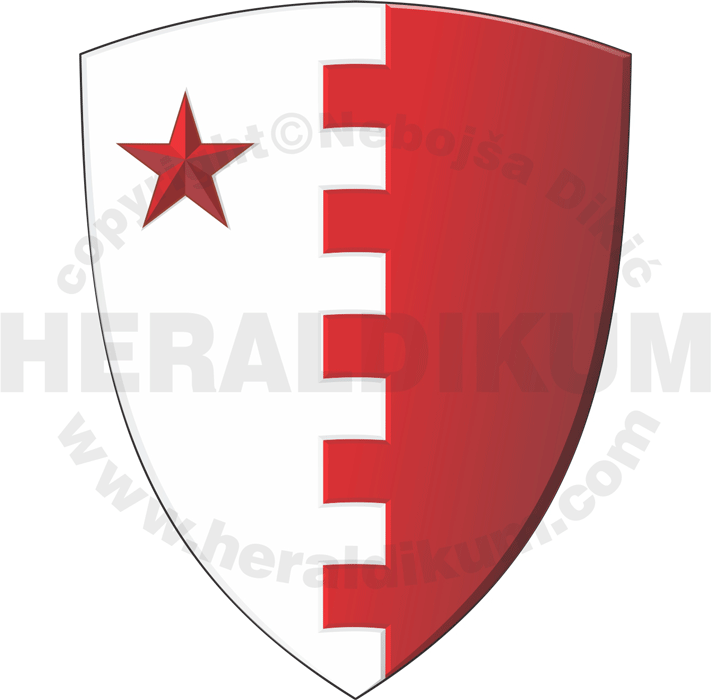 Arms of Sky Central Line