Mrs. Marija Dikić was given a coat of arms 06.05.2011. in Zemun, Serbia. Coat of arms was devised by Mr. Nebojša Dikić, heraldic artist, in accordance with blazon by Mr. Nenad Jovanović, President of The Board for Heraldic & Genealogical Studies of The Center for Research of Orthodox Monarchism.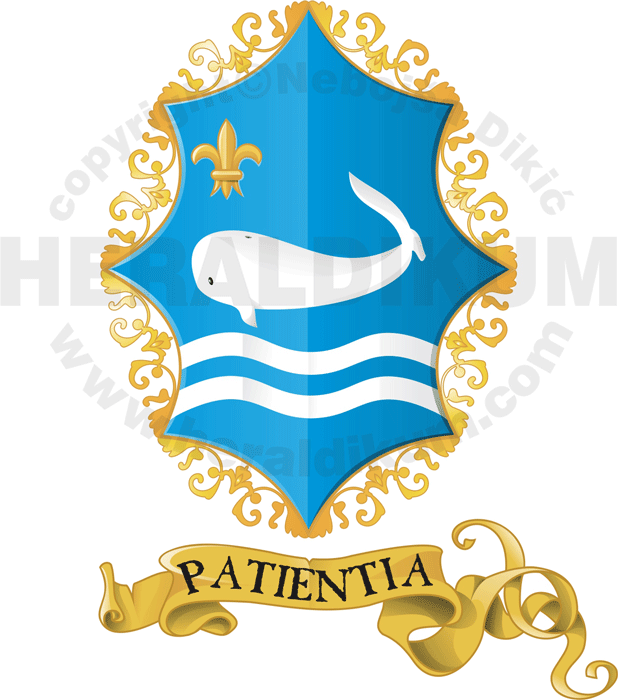 In accordance with heraldic rules regarding coat of arms of husband and wife, coat of arms of Mrs. Dikić was based on Mr. Dikić's coat of arms, because Mrs. Dikić didn't have coat of arms before marriage.
Blazon of coat of arms of Mrs. Dikić is:
Azure a Cachalot (Physeter Catodon) naiant, in Base two Barrulets Argent, in dexter Chief a Fleyr-de-Lys Or.
MOTTO: PATIENTIA (PATIENCE – in Latin language).
Symbolism of this coat of arms is described in section Curriculum Vitae of this website.