Mr. Ivica Lazić from Kruševac, Serbia, granted himself coat of arms.
Mr. Lazić was creator of blazon with a little help of his friend Mr. Ivan Vesić. Mr. Nebojša Dikić was responsible for emblazon of mentioned coat of arms.
Blazon of the coat of arms is created by Mr. Jovanović from The Board for Heraldic and Genealogical Studies (BHGS). The coat of arms are registered in BHGS under the number of 003/20.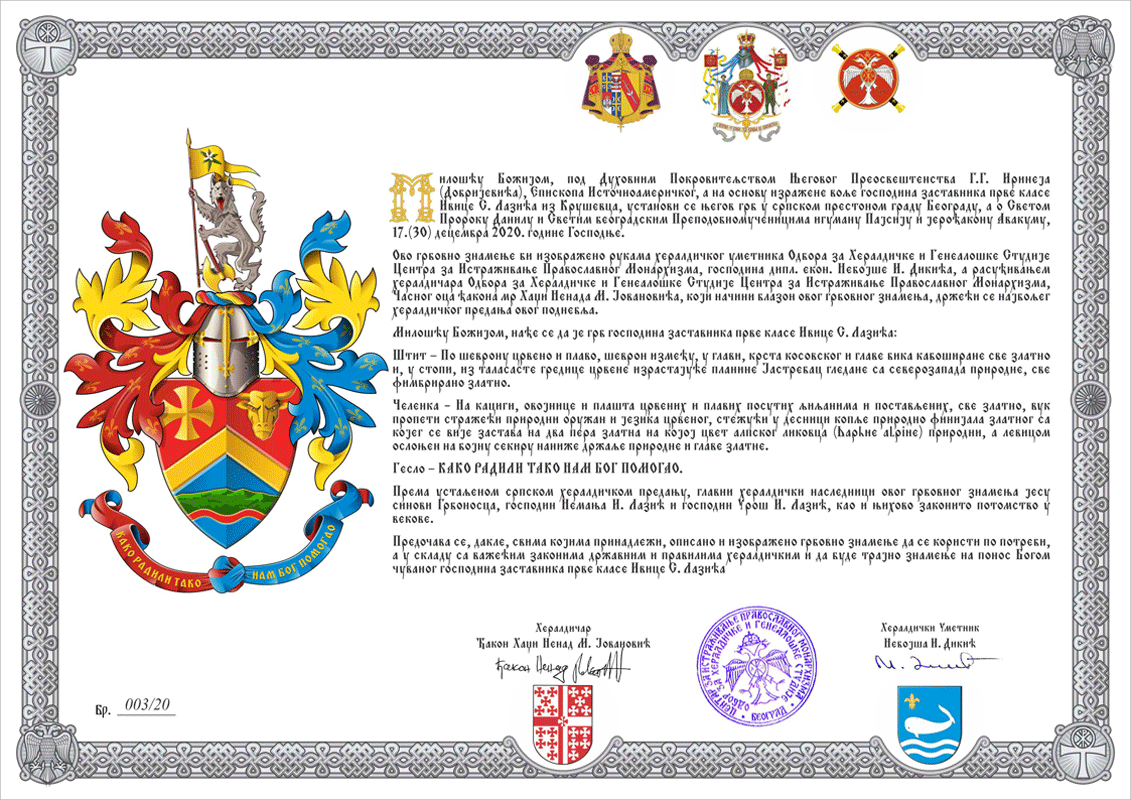 Most of elements in coat of arms symbolize armiger's military profession.
We wish Mr. Lazić to use this coat of arms for a long time.